Infrastructure Management
GPS Surveys and Consultancy
Geomatic Surveys has experience with GPS since the early use by surveyors in New Zealand in the late 1980's. This evolved to ownership and use of equipment since 1999 for a variety of purposes including mapping; asset capture; topographical surveys; photo control; environmental surveys; legal surveys; hydrographic surveys; geodetic control surveys for the national control network, and specific project control surveys including large forestry boundary surveys, large scale Survey Control projects extending from East Cape to Wellington; control for hydrographic river surveys; precise control for highway construction including the Auckland Central Motorway Junction development, and the Waikato expressway, plus GPS ground control for satellite mapping of the Chatham Islands.
We use Leica GPS systems for efficient accurate data capture, both in real time or post processed depending on the application and specification.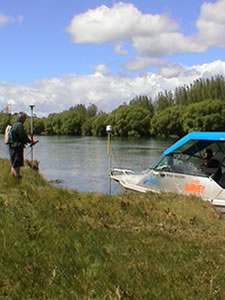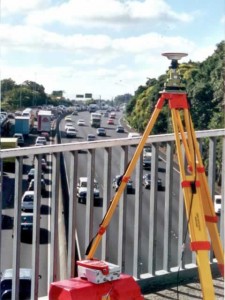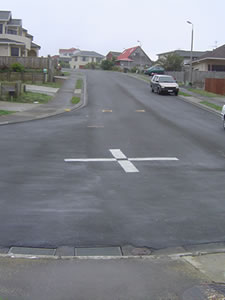 Site Surveys
An initial stage of planning a development is to remove uncertainty by accurately determining the extent of the site and detail upon the land. This can include legal boundaries, any constraints, contours, levels, and the physical position of features, including buildings, vegetation and services.
This assists your architect design new buildings, the design of infrastructure structures, or new subdivisions, the provision of "as built" data, and determines land areas and mapping for planning purposes.
You will have the confidence that the works are located as designed and are within the boundaries of the site. As Licensed Cadastral Surveyors, Geomatic Surveys can provide certification that the works have been correctly set out.
If you require a simple or detailed topographical plan, contact Geomatic Surveys and we will be pleased to help you with your requirements.
Legalisation Surveys
Legalisation Surveys are undertaken for Government Departments, Local Authorities or any person authorised by statute to deal with or dispose of land. Legalisation Surveys are often required to stop road or acquire land for a legal road, but can also involve land for reserves, service utilities and other public land uses.
Geomatic Surveys has completed numerous legalisation surveys for Transit NZ (now NZTA), Government Departments including Treaty of Waitangi Land Settlements, and contracts for local authorities within the Bay of Plenty, Taupo, Waikato and Hawkes Bay regions for road legalisation.
Contact us for more information or to discuss your requirements.
Mapping and Data Capture
Data capture for engineering design, geographical databases, aerial photography, asset recording, mapping and recording "as built" information through to mapping verification are services available.
Deformation Monitoring
High precision measurement instruments are used to detect very small movements and deformation in structures and landforms. Land or buildings for various reasons can require monitoring to determine deformation over a period of time. This may include historical buildings, infrastructure structures and land movement.
Precise Land Measurement
There are times when your land and features upon may need to be located. Knowing the exact position, level or dimensions of features means any future planning and design can be completed with confidence and remove any uncertainty.
Geodetic Control Surveys
Survey control networks are the fundamental foundation to support any project from building construction, deformation monitoring, to the national survey network for legal boundaries, geographical information and mapping.
With over 30 years of control survey experience Geomatic Surveys can assist you with horizontal and vertical control, established to various specifications which are often project specific.
From 1999 until an accreditation system ceased in 2010 we were Accredited Consultants to Land Information NZ (LINZ) completing many survey control networks. This demonstrates an approved level of expertise and track record for such services which we continue to provide for both private projects such as the Auckland Central Motorway Junction project and the National Survey Network.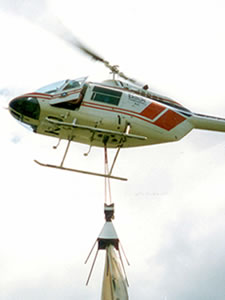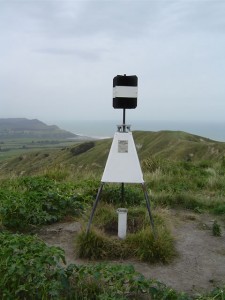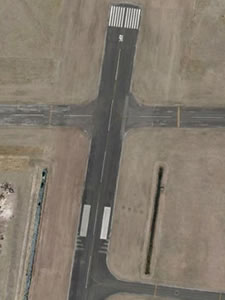 Survey Mark Protection, Offsetting and Physical Maintenance
Thousands of vital survey marks exist. They are critical to support the surveying of legal boundaries but are also important to engineering, roading, building, mapping and other land surveys. The survey network is now recognised as another infrastructural component.
Geomatic Surveys with over 30 years related experience has the expertise to advise you regarding the protection of survey marks. In 1999 Geomatic Surveys were original Accredited Service Providers to Land Information NZ for the protection and maintenance of the national survey network until the cessation of the accreditation system in 2010.
Protection is important legally and also to save future costs replacing the survey infrastructure.
Under Section 68 of the Survey Act 1986 persons or organisations are liable for the disturbance of survey marks. These may include boundary pegs, critical witness marks, trig beacons with survey marks under frames and covers and the benchmarks.
Section 55 of the Cadastral Survey Act 2002 enforces the responsibility of reinstatement or replacement of survey marks destroyed or disturbed by construction or other works with the organisation or person(s) undertaking those works.
A Licensed Cadastral Surveyor must oversee the reinstatement or replacement to the standards set by the Surveyor General.
Our expertise with the national control system and experience with the geodetic specifications and deliverables provides you confidence Geomatic Surveys can complete this important survey function for you.
Aeronautical Airport Surveys
Geomatic Surveys completes surveys to certify the landing and takeoff flight path safety of existing and proposed runways at airports. A comprehensive survey database of all of the potential and existing obstructions is undertaken; with plans and documentation prepared in accordance with Civil Aviation Authority specifications. Liaison with local authorities and land owners can be managed to assist with the required maintenance of obstructions. Projects have included providing survey services to Naverus Inc, American Aeronautical Engineers developing advanced navigation systems to Wellington International Airport.