Land Subdivision and Development
Resource, Environmental and Land Management
Urban and Rural Subdivision
The division of existing parcels of land into smaller or adjusting existing boundaries between parcels requires the legal subdivision of the land.
We can discuss your requirements, design the subdivision and apply for Consents from the relevant authorities including the local Council. Once Consent is granted we can assist you complete and project manage any required conditions. The legal boundary survey can be completed and the final dataset submitted to Land Information NZ to form part of the official survey record. Following survey approval and completion of the legal process by your solicitor, the new Titles can then be issued.
We can assist clients with the project management of the full process to complete Council Consent conditions to achieve new property Titles.
Subdivision Feasibility Report
Subdivision of land is governed by the Resource Management Act and the relevant Council's District Plan. To find out the subdivision of development potential of your property, it is best to request a feasibility survey and report.
The investigation can include:
Title search
Search of Council Property file records
Site inspection
Evaluation of property against relevant parts of District Plan
Development engineering assessment
Estimate of development costs
Subdivision/development potential of the property
Boundary Location and Reinstatement
Whether constructing new buildings, erecting new fencing, selling a property, setting out covenant areas, or disputing a boundary, only a Licensed Cadastral Surveyor is legally empowered to define the boundaries.
Various options are possible including locating existing boundary pegs, a complete boundary reinstatement (monumentation) survey, providing Certification of the siting of buildings within boundaries, marking of boundary alignments or providing boundary offset marks.
All the options can be discussed and are dependent on the purpose and any legal issues involved.
Knowing the exact location of your boundaries will help avoid expensive encroachment disputes and possible disputes with your neighbours. It will also give buyers confidence in a purchase.
Geomatic Surveys can assist to resolve existing boundary problems, confirm the correctness of existing boundary marks, replace pegs, advice regarding boundary disputes and possible remedies, and prepare legal survey data to document the location of your boundaries.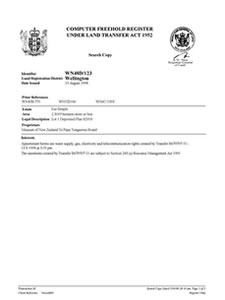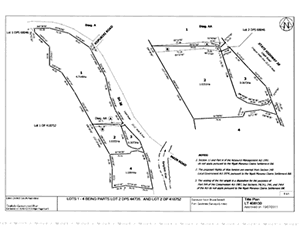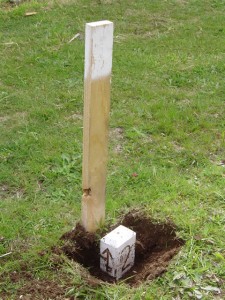 You maybe purchasing a property with old established fencing and hedges or you may have doubt as to the physical location of the property boundaries, buildings or rights of access. A pre purchase inspection can be completed to clarify the situation or possibly be included as a condition of sale and purchase.Pre purchase Boundary Inspections – Buy with increased Confidence
Location of restrictive use areas or easements including where that legal Right of Way is actually located maybe critical to property access or future development options.
Understanding the extent and location of rights associated with the land is important in utilising the full potential use and ultimately the valuation of the property.
Right of Way and Service Easements
Easements provide important land use rights for property access, utility services or other rights for persons or authorities to enter other persons land. With modern land development easements are increasingly used to protect property rights.
Whether buying or developing a property, Geomatic Surveys can assist clients locate existing easements or define new easements to be registered on Land Titles.
Cross Lease Updates and Cross Lease Conversion to Freehold Titles
Existing Cross leases can require updating due to building alterations changing the footprint of existing buildings. Such updating requires Council Resource Consent and a new legal "Flats Plan" is required, often at the time of a sale and purchase of one of the houses on the property.
An alternative and recommended option is to convert the existing Cross Lease to Freehold Titles. All owners are required to give consent to converting to Freehold but as all owners benefit from the advantages, costs may be shared.
Advantages include – a more secure Title with defined areas of ownership; once subdivided future new lease plans are legally not required when alterations are completed; greater defined exclusive land use and rights of ownership; less possible problems with parking in driveways; a form of tenure favored by purchasers and therefore possibly easier to sell; boundaries are pegged rather than described on a lease plan; you no longer require a neighbouring flat owner consent to erect small alterations, carports, a garage, porches or decks; and due to these greater ownership and use rights a Freehold Title should be valued higher for mortgage and resale purposes, though professional valuation advice should be obtained.
This is a great opportunity to freehold the property. Think ahead and call us at Geomatic Surveys to discuss your options and the feasibility to either update existing cross leases or convert to secure Freehold Titles. Also Refer Cross Lease Definition.
Certificate of Title and Plan Service
Geomatic Surveys can provide copies of Certificates of Title and survey plans for any land within New Zealand. While plans show property dimensions, Titles provide important information including property rights and restrictions. An ideal service for property owners, developers, real estate agents and architects.
Contact us by email or phone with your specific requirements.