Resource, Environmental and Land Management
Resource Management Consent Applications
We can assess your proposal with the provisions of District Plans and determine the relevant provisions, including lot sizes, access and zoning. Together with investigating existing infrastructure and servicing, identification of potential affected parties, liaison with other parties such as New Zealand Transport Agency, Iwi, Department of Conservation or Regional Councils and assessing environmental effects, we can prepare the Resource Consent application to be submitted to the local authorities for consent on your behalf.
Sometimes information requires a specialist report for example to confirm that the land is not subject to flooding, a landscape assessment and a geotechnical report to determine the aspects of the building platform.
Resource Consents are usually subject to a number of Conditions, which we can discuss and assist with the management and completion to the satisfaction of the Council.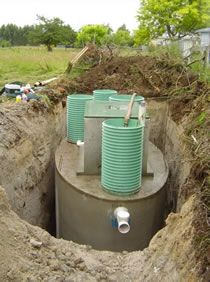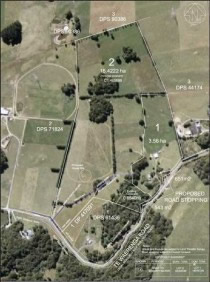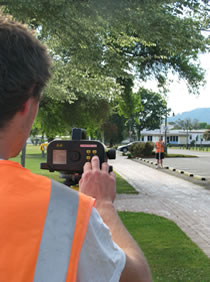 Building Compliance
Floor Level Certification:
When issuing a Resource Consent, Council may impose minimum or maximum floor level heights for a variety of reasons such as flooding or maximum building height. Where Council has imposed such a floor level requirement, they will require certification from a suitably qualified surveyor that the floor level is in accordance with the building consent. Geomatic Surveys is qualified to undertake this survey and issue Floor Level certificates. We can assist with the initial set out with an on site benchmark and verify following construction before the issue of certification.
Siting certificates:
Where Council has required a surveyor to set out a building or structure, Council may insist on a siting certificate from the surveyor before they will issue the Code of Compliance Certificate for that particular building.
Height in Relation to Boundary and Maximum Height Certification:
When a building plan indicates that the proposed building will be close to the maximum permitted height or close to the height in relation to the boundary, Council will insert a condition in the building consent requiring certification from a suitably qualified surveyor that the completed building is in accordance with the approved building consent and that no infringement of council's development rules have taken place. Geomatic Surveys is qualified to complete the necessary survey and calculations to determine whether the building complies.
Land and Property Information
We can access various sources of information pertaining to your property or research specific enquiries, which will assist you with property management. This may include aerial photography, legal boundaries, Council data, and farm mapping.
Maori Land Surveys
Maori Land surveys facilitate the use and occupation of land by the Maori landowners by improving management of their holdings and access to the land, while recognizing the special relationship with the land. Geomatic Surveys with liaison with the Maori Land Court and landowners can assist with the survey of Full and Hapu Partitions, location of existing boundaries, lease plans, Wahi Tapu sites, Easements, and the survey and plans to illustrate Occupation Orders.
Aerial photography and mapping can assist Trustees with land management.
Aerial Photography
Whether you need aerial photography to help you understand the nature of a site or a starting point for development we can source suitable imagery and add value with additional information.